How to get your results
Once the lab receives your sample they aim to process results for you within 48 hours depending of the volume of the samples received and the quality of your specific sample.
We recommend not to eat, drink or smoke 30 minutes before taking the sample as this might have effect on the quality.
When the results are ready they will be updated to your user dashboard, which you can access by visiting our website
https://www.rightangled.co
and clicking "login" on the top.
Then login with the details created when you registered, scroll a little bit down on the dashboard and you can see yellow Covid19 - this is where the results will be updated.
To download your certificate click "View reports" and then download the certificate you need.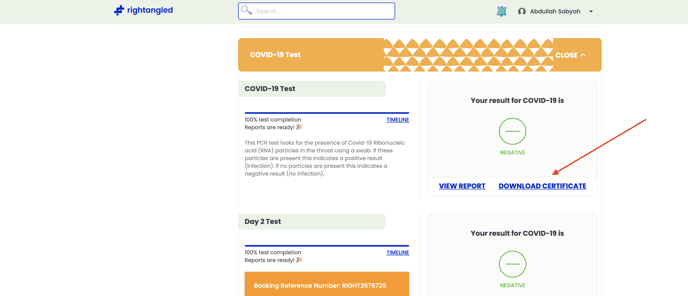 Please let us know if you have any further questions by emailing us at info@rightangled.co or by using our live chat facility.