Here is what you need to know about registering your new kit as an existing user.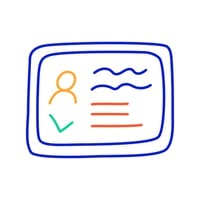 If you already have an account with us, you can register a new kit in your Rightangled dashboard. Here are the steps to follow:
Log into your account and click 'Register Kit'
Enter your barcode
Update answers to the relevant questionnaire (if applicable)
Read and accept the terms and conditions
Take your sample and send it to the lab
---
Step 1: Log into your account at https://auth.rightangled.co/Home/Login On your dashboard, you'll see 'Register Kit' on the left-hand side — click on this
Step 2: You can now enter your unique 13 digits alphanumeric barcode number. This barcode can be found on the back of your kit, as well as on your sample collection tube or the provided biohazard bag inside your kit. Once this is done, you can click 'continue'
Step 3: Follow the questionnaire to update or fill in all relevant details for your newly registered test.
Step 4: Read our terms and conditions and give your informed consent if you wish to proceed
Step 5: It's now time to take your sample and send it off to the lab so they can start analysing it. Make sure to follow the instructions manual provided inside your kit when taking your sample. You will be notified by email once your results are ready
If you have any further questions, please contact us via support@rightangled.co or alternatively please use our live chat service (Mondays to Fridays 9am-6pm)