Here is what you will find inside your Covid-19 RT-PCR home testing kit.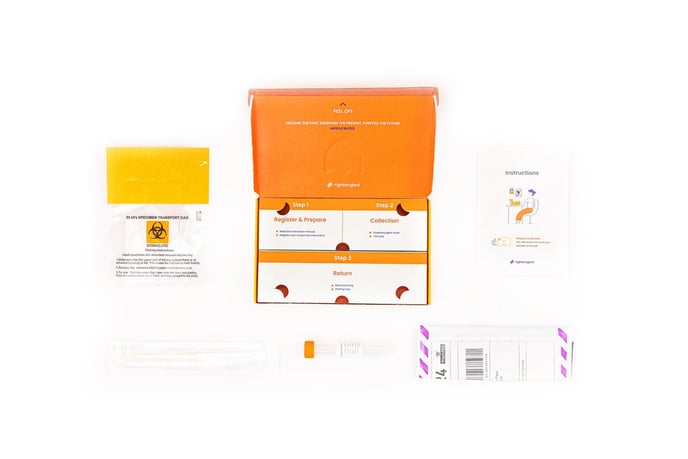 Kit box
Your kit box has everything inside to ensure you complete and send your samples off to our partner lab.
Instructional Leaflet
Our instructions manual is an easy to follow, step by step, guide to help you prepare, collect, and return your sample.
Oropharyngeal swab and Transport Media
The oropharyngeal swab has a sterile protective seal which ensures that the swab is free from contamination. The swab will also come with preservative media contained inside a tube.
Biohazard bag
The biohazard bag ensures the safe containment and transport of your sample back to the lab. Once your sample is collected inside the transport media tube, place the tube inside this biohazard bag and seal it off.
Return envelope
The kit box contains a prepaid return envelope which will ensure your sample is collected and delivered to our partner lab by Royal Mail.
If you have any further questions, please contact us via support@rightangled.co.