CQC registered and partnered with ISO Accredited labs.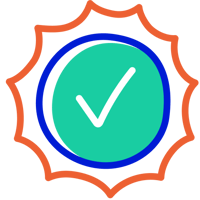 Rightangled is a CQC registered healthcare provider specialised in home testing services for DNA, Blood and infection testing.
All the laboratories used by us are ISO accredited and registered with various NEQAS schemes. CQC and UKAS accreditations are maintained throughout passing regular inspections and maintaining continuous high standards.
If you have any further questions, please contact us via info@rightangled.co or alternatively please use our live chat service (Mondays to Fridays 9am-6pm)