Find out all the equipment in our DNA test kit.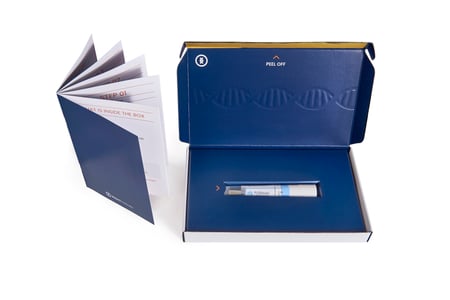 Kit box
Your kit box has everything inside to ensure you can complete and send your samples off to our partnered lab.
Cheek Swab
The cheek swab has a sterile protective seal which ensures that the swab is entirely free from contamination. All our swabs are manufactured by Copan, a global leader company experienced in manufacturing laboratory products.
Instructional Leaflet
Our instructions manual is easy to follow and helps you prepare, collect, and send off your sample.
If you have any further questions, please contact us via support@rightangled.co or alternatively please use our live chat service (Mondays to Fridays 9am-6pm)