Here is a very useful guide on what you need to know about your sample collection.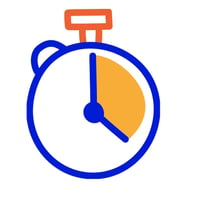 Top Tip! Complete your sample collection in the morning, Monday to Friday, and ship your sample to our partnered lab on the same day of collection.
When is the best time to take my sample?
Take your sample in the morning before breakfast
We recommend you fast for at least eight hours before taking your sample, as this will ensure a more precise result
Remember to drink plenty of water during the morning of your sample collection. Being hydrated will increase blood flow around the body
When do I send my sample to the lab?
Please send your sample to our partnered lab via postbox on the same day you complete your sample
If you take your test during the day, please ensure to send it off to the lab via a postbox before the last collection of the day, often this is around 5:30 pm
If you have further questions regarding your blood collection, please get in contact via support@rightangled.co where one of our customer service agents will be only too happy to assist you further.