Find out how to refer a friend or a relative to get a discount on their next purchase.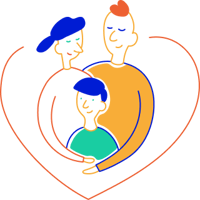 When you refer someone, they will receive £10 off, and if they purchase a test kit, you will receive £15 credit deposited directly into your Rightangled account. You can use this credit to buy new kits or to unlock further reports. Here's how:
Go to www.rightangled.co and click 'Login' on the top right to log into your account
Once in your dashboard, click on 'Refer someone' on the left-hand side
Choose if you'd like to copy the link and send it to someone, or click 'invite a friend or family. If you decide to refer a friend or a member of your family fill out their email address, add a personal message, and then click 'send'
If you have any questions or need help to refer someone, please contact our support team via support@rightangled.co or alternatively, use our live chat service.