We are very sorry to hear about that! Find out the reason why your kit may be delayed.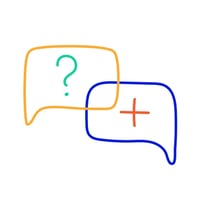 We deliver our testing kits through third-party courier service providers - unless private courier delivery is selected at checkout.
** During times of peak orders, our dispatch times might vary and orders might take up to 72 hours to be processed on a next working day delivery. Therefore, it is important to place your order well in advance **

Sometimes kits may be delayed within the postal service or due to incorrect delivery address provided at checkout (resulting in a failed delivery attempt).
The delivery might also be delayed if no one was at home when the courier attempts to deliver the order the first time. The courier will re-attempt on each of the following 2 days; When there is no one to sign for the delivery, the courier will return the order to us.
If over five working days have passed since you placed your order and there is no trace of your kits, please get in touch with our customer logistics team at courier@rightangled.co providing your order number and delivery address, and we will arrange for a replacement order to be sent out to you.
For Day 2 & 8 mandatory PCR tests:
Per UK Gov guidance, you would still need to do the tests even if the courier delivery delayed delivering your kits on or before your allocated days for taking your sample. To ensure your kits arrive with amble of time, please make sure to place your order well in advance, and that your delivery address is correct at checkout.
If travel guidelines do change and you feel that you might not need to take the test anymore, please rest assured that the kits would still be viable to use for any future purpose, such as registering it for Fit to Travel or Day 5 "Test to Release".