Find out where your sample is being processed.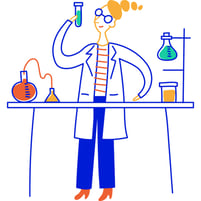 At Rightangled, we believe in producing and delivering the highest quality of tests to our customers.

We have partnered with private UKAS accredited labs to process our samples in Norwich, Scotland, Manchester and London (United Kingdom).
The labs we work with are ISO compliant to ensure production of the highest quality of data and results in line with the Care Quality Commission.
The full address for one of our partner labs in London is:
FAO Lab Manager,
If you have any further questions regarding where your particular sample is being processed, please contact us via support@rightangled.co.